Coley Co/dy+Hay/ley is the relationship between Cody Meeks and Hayley Rose
Coley

General Information
Nickname
Rose/Meeks
Intimacy Level
Boyfriend/Girlfriend
Started Friendship
Powerful Beginnings
Friendship Status
Dating
Relationship
Edit
Hayley and Cody met each other when they were both assigned to perform  a song from SMASH and they had a friendly gesture and they both performed Broadway (Here I Come) and which got Portia jealous
Hayley has a small crush on Cody and wanted to let him know that so she wrote 2 songs for him she performed Brighter Than The Sun at the docks and she didn't noticed that he was under the docks listening and he wanted to know who it was and he thought it was Portia and she figured that Hayley singed the song. Later when Meso-Teens was invited to a private party in LA, Hayley and Ana discuss about how much she really wants to admit that she really loves Cody and wanted to say something but couldn't so she performs Caught In The Storm and catches Cody's eyes and he reconized that voice and realized that was the song and they shared a kiss
Hayley and Cody have sex and she stops after when it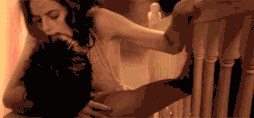 reminds her of her pregnacy past and she warns him to never speak of it
Hayley asks Cody to the prom and he acepts her question and they go together. Cody asked if he felt any different from what happended the other day and she didn't felt a thing. Hayley performs
Locked Out Of Heaven
with Ana which was dedicated for him.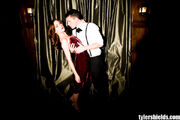 Hayley and Cody perform Heart Shaped Wreckage and then when their performance was done they heard a gunshot and they hided inside the cabnets together and Cody comforted her and Portia together.
Hayley gets upset when she noticed that he is flirting with other girls as they were performing Love Song and she begins to argue with him as the song was over and they got into a huge argument and they ended up separating for a week and got back together
Season 5:
Edit
Ad blocker interference detected!
Wikia is a free-to-use site that makes money from advertising. We have a modified experience for viewers using ad blockers

Wikia is not accessible if you've made further modifications. Remove the custom ad blocker rule(s) and the page will load as expected.