Bring Him Home
Edit
Bring Him Home

Album:
Marriot 6 Soundtrack
Released:
September 12,2013
By:
Les Misérables
Sung by:
Andrea
Solos:
Andrea
Place:
School's Ballroom
Episode:
Compliments
Bring Him Home is a song performed by Andrea. Andrea and Layla compete against each other to the battle of song and Andrea performs at her turn.
[Andrea:] God on high Hear my prayer In my need You have always been there
He is young He's afraid Let him rest Heaven blessed. Bring him home Bring him home Bring him home.
He's like the son I might have known If God had granted me a son. The summers die One by one How soon they fly On and on And I am old And will be gone.
Bring him peace Bring him joy He is young He is only a boy
You can take You can give Let him be Let him live If I die, let me die Let him live Bring him home Bring him home Bring him home.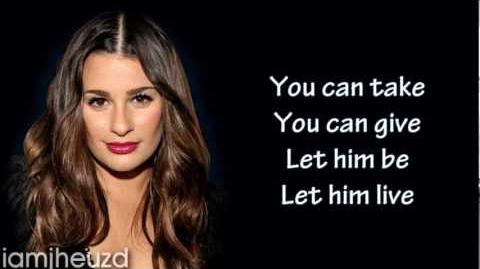 Ad blocker interference detected!
Wikia is a free-to-use site that makes money from advertising. We have a modified experience for viewers using ad blockers

Wikia is not accessible if you've made further modifications. Remove the custom ad blocker rule(s) and the page will load as expected.